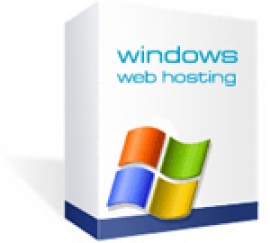 Compare Windows Hosting
W25100
W25200
W25500
W26000
Operation System
Web Space
100 MB
200 MB
500 MB
1000 MB
File Data Space
25 GB
25 GB
25 GB
25 GB
Monthly Traffic Allowance
10 GB
25 GB
25 GB
60 GB
Price / Month
$1.50
$2.50
$5.00
$10.00
Price / Year
$18
$30
$60
$120
One Time Setup Charge
Free
Free
Free
Free
Instant Setup

| | |
| --- | --- |
| | Account Features |

True domain (www.yourdomain.com)
Unlimited Sub Domains
30 days money back guarantee
Web-based Control Panel
Multi-Lingual (English, Spanish, Turkish, Russian and etc.)
Live Statistic
Password Protected Directories
Access to raw log files
99.8% Uptime Guarantee

| | |
| --- | --- |
| | Email Features |

POP3 Emails
Unlimited
Unlimited
Unlimited
Unlimited
Unlimited Auto Responders
Unlimited Forwards
Unlimited Aliases
Web-based Email Admin & Client

| | |
| --- | --- |
| | Database |

Microsoft Access 2000
Unlimited DSN/ODBC
Microsoft SQL Server 2005
MySQL Database

| | |
| --- | --- |
| | Scripting |

Active Server Pages (ASP)
ASP.Net 1.1 / 2.0 / 3.5
AJAX Extension
CGI/PERL
PHP
Frontpage
Server Side Includes

| | |
| --- | --- |
| | Installed Components |

ASPEmail
ASPJpeg
ASPSimpleUpload
Dynu FTP
Dynu HTTP
Dynu DNS
Dynu Ping
Dynu Whois
Additional:
We will install additional components with no charge upon request and approval.
Own SSL (https://secure.yourdomain.com)
$10 setup
Static IP
$24 per year
Space per extra 100 MB per month
$2.00 per month
Extra transfer per extra 1 GB per month
$2.00 per month
Whether you are looking for a reliable hosting solution for your Web site or your clients' Web sites, HostingChannel can help. We provide a wide range of hosting solutions with great features, low price, and high quality. Our 24x7 support is always there when you need it.
Latest from Administrator